Gardens of the Anthropocene
Augmented Reality Installation by Tamiko Thiel, 2016 - 2017
Originally commissioned for the
Seattle Art Museum Olympic Sculpture Park
in summer 2016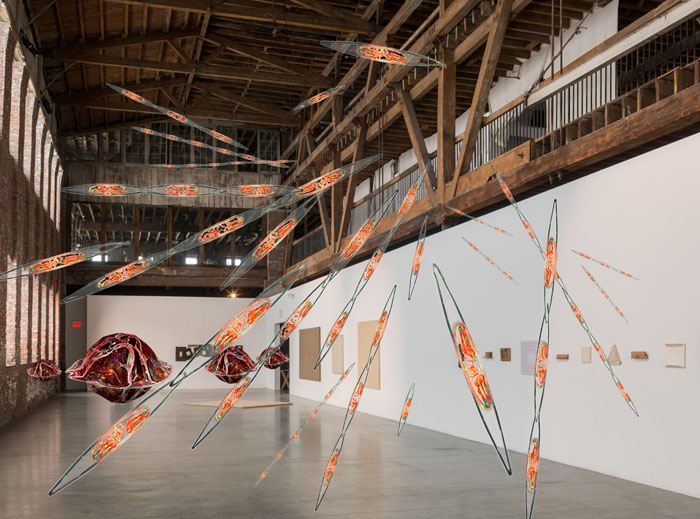 Giant, toxic red algae were first discovered on the West Coast as part of the investigations that led to the public artwork
Gardens of the Anthropocene.
In May 2017 various species of giant red algae were also discovered on the East Coast - and can survive even inside of buildings. The infestation of two species of giant red algae documented above were found inside of the Pioneer Works art space in Brooklyn, New York.
Popularly known as "red tides" (as some but not all can color the water red), massive blooms of certain algae can lead to harmful levels of neurotoxins being concentrated in the shellfish that feed on these algae. These can cause various paralytic or amnesiac effects, and even death, which move up the foodchain to fish, mammals and humans. New studies indicated that
shifting climate patterns are affecting locations and severities of blooms.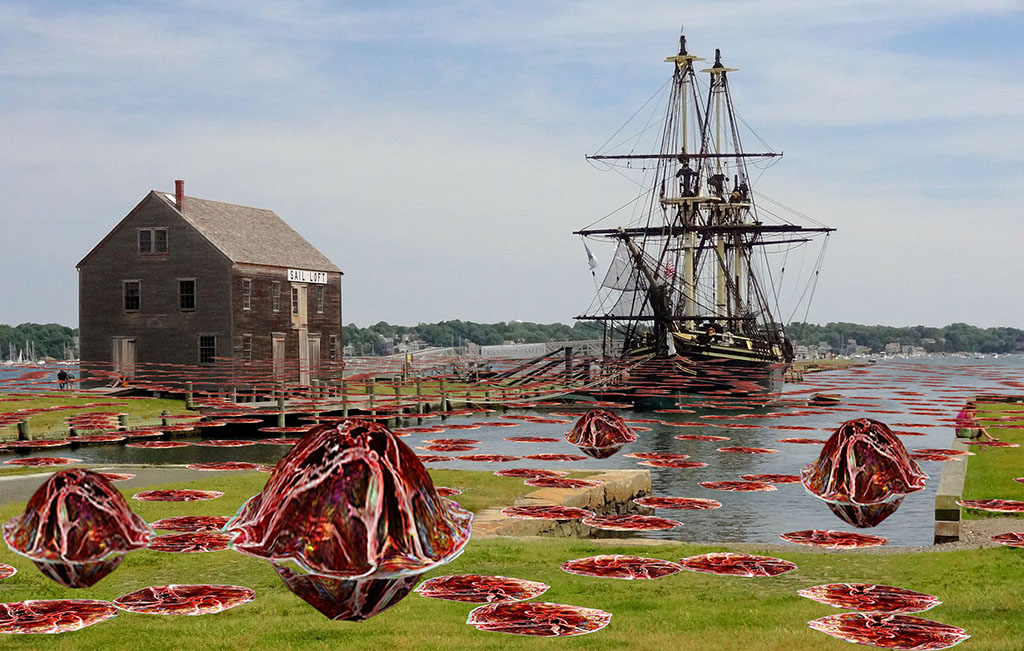 Harmful algal blooms
Alexandrium collosus
(Presumed mutation of dinoflagellate Alexandrium fundyense)
Pseudo-nitzschia immensa
(Presumed mutation of planktonic diatom Pseudo-nitzschia)
The mutation has spread to the East Coast species
Alexandrium fundyense
, producing a giant mutant variant that has been named
Alexandrium collosus
. This variant has been detected in Salem Harbor near the Salem Maritime National Historic Site in Massachusetts.
Alexandrium collosus
has also been detected in the Red Hook area of Brooklyn, in New York Harbor, along with a new mutant form of
Pseudo-nitzschia
, named
Pseudo-nitzschia immensa
. The Pseudo-nitzschia genus is a planktonic diatom causing amnesic shellfish poisoning, ie. permanent loss of short-term memory.