Strange Growth
Augmented Reality xR art and art book (with /p), 2019
A strange new growth is taking over the ocean depths. Scientists constructed an image of this growth from data, recorded with a revolutionary new process that incorporates a 4D space-time recording of the organism into a simple 2D black and white graphic. Scientists warn that there may be unexpected consequences of viewing the object!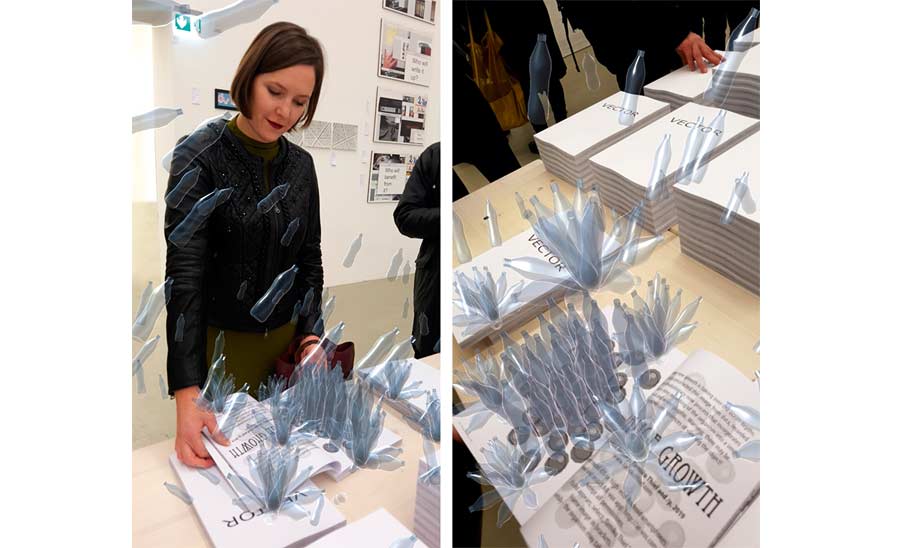 VECTOR artist book
Strange Growth
premiered in the VECTOR (Edition #9) artist book, Guest Editor Munich:
Birthe Blauth
and Managing Editors:
Peter Gregorio
and
Javier Barrios
, on 11 December 2019 in the
Kunstverein Munich
.
It is available as a free download in the "Journal" section of the
VECTOR website
for viewing and download. You can also view each essay on-line by clicking on an artists name in the "Artists" section.
VECTOR Artists Journal publishes a collection of essays by contemporary artists. Each issue focuses on a different city from around the world and compiles a collection of written or pictorial essays by 25 Artists who are based in the specific city.
Privacy policy:
Strange Growth
contains custom software for geolocative positioning of AR content that requires the user's GPS position. This data is used only for positioning the AR content at the user's location, and is not stored or shared. This website follows the German Datenschutzerklärung (data privacy policy) of its hosting website
www.mission-base.com
.
&copy Tamiko Thiel, 2020