El Barrio is home!
Augmented reality installation
Caribbean Cultural Center and African Diaspora Institute commission, 2016
For documentation of artworks by the CCCADI artists see this article at vice.com
For an overview and information on accessing the artworks, see the Mi Querido Barrio website .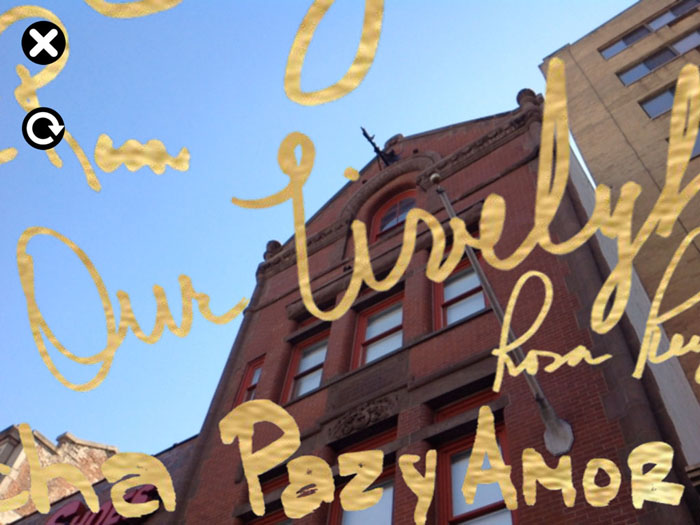 The Caribbean Cultural Center and African Diaspora Institute
is a cultural center for the world-wide African diaspora based in East Harlem ("Spanish Harlem") in New York City.
Back in 2012 as AR artistic advisor I helped them get a
Rockefeller Foundation Cultural Innovation Award
for "Mi Querido Barrio," a Street Art project to put their art, culture and history on the streets of El Barrio/East Harlem using augmented reality.
I held workshops in AR for CCCADI's artists, and they invited me to create a work for the exhibit that would trigger off the facade of the new building itself.
For my piece we asked residents to answer the question, "What makes El Barrio feel like home to you?" I took their handwritten and signed answers and transformed them into golden words that swirl around you when you scan the facade.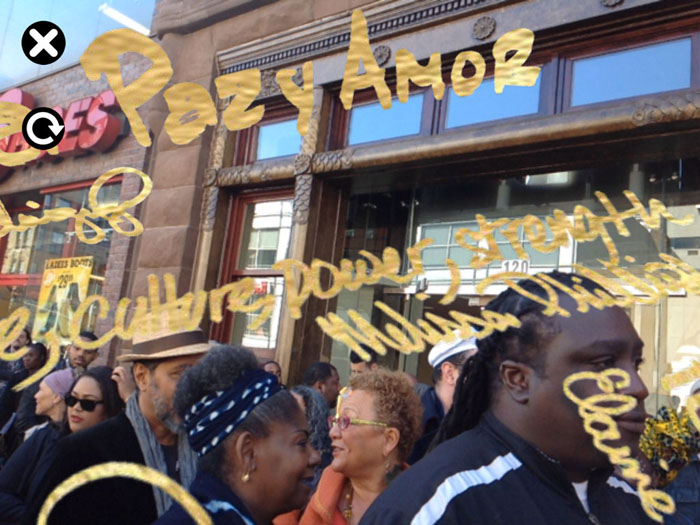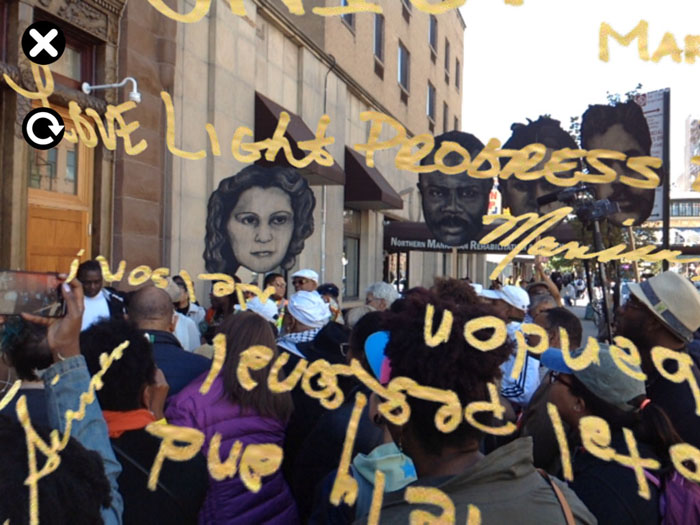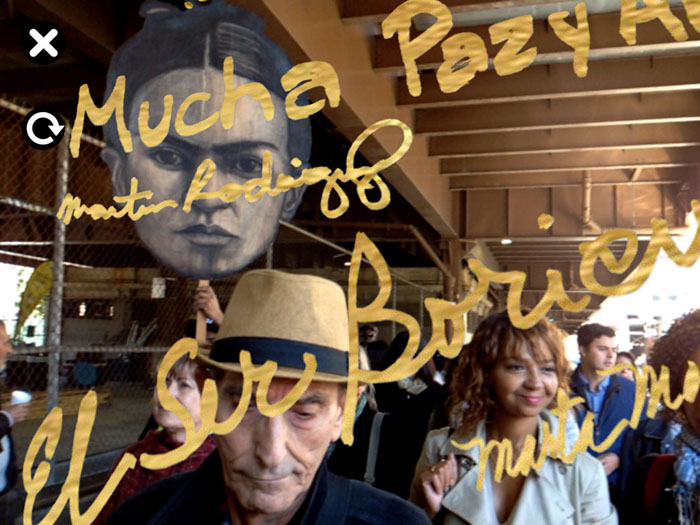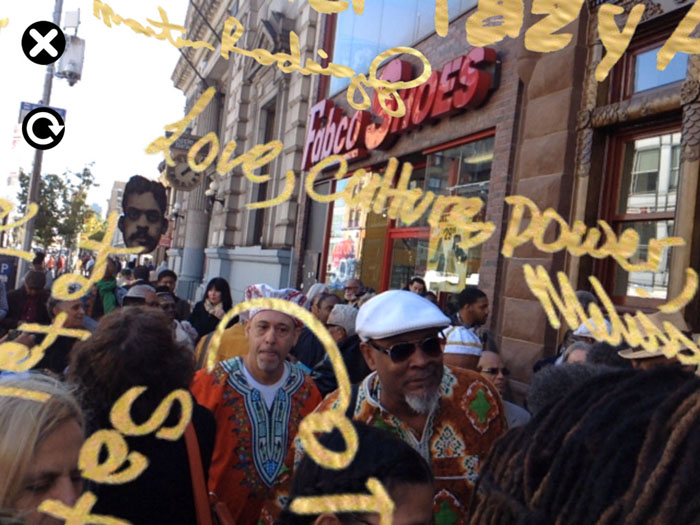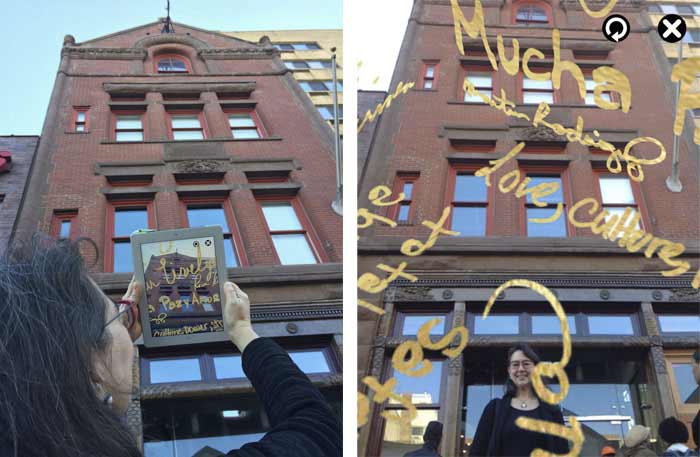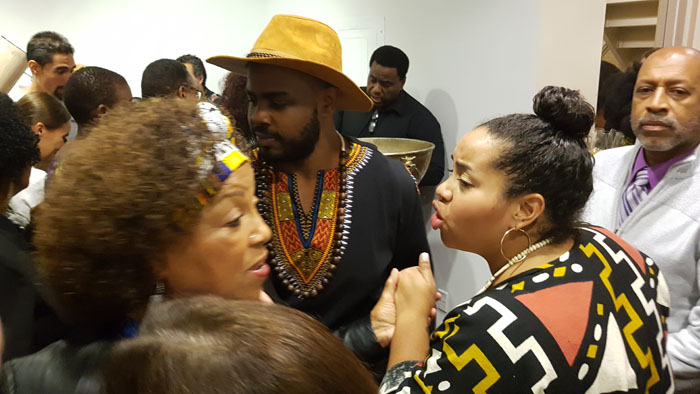 Please see this article at
vice.com
for documentation of some artworks from CCCADI artists in the
Mi Querido Barrio
exhibit.